Client List

Bonham/Wills & Associates and its predecessor have a client list that spans the entire sponsorship spectrum. We have evaluated some of the most prestigious properties in the world on behalf of some of the nation's leading corporations and properties. And, after working with our team, many of our clients have hired us again and again. Why do our clients keep coming back? One reason: Performance and a culture of over delivering.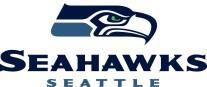 Portfolio of Current Clients
Britannia Stadium, Stoke-on-Trent, Staffordshire, England
Britannia Stadium in Stoke-on-Trent, Saffordshire, England is a state of the art sporting venue that houses the prodigious Stoke City Football Club, the oldest professional team in the Premier League, The 27,740 seat stadium boasts a number of amenities including outfitted club dressing rooms, offices, boardrooms, a club megastore in addition to full conference, banqueting, and events facilities where corporate and VIP functions are often held.
Stoke City F.C, the primary tenants and owners of Britannia Stadium, regularly draws a capacity crowd at their Premier League games. Stoke City F.C has 21,000 season ticket holders and an annual game attendance of 600,000 fans whose game-time cheers have been known to reach a shattering decibel level of 101.8, the loudest in the Premier League.
Along with hosting football matches, Britannia Stadium functions as a concert venue for major performing artists such as Bon Jovi, Bryan Adams, and Elton John, among others.
Britannia Stadium's advantageous location places it less than an hour by train from other commercial centers such as Birmingham, Manchester, and Liverpool and only one and a half hours from central London Euston.
The Lyric Theatre on Broadway, New York, NY
First opened in 1903, the Lyric Theatre has stood the test of time as a cornerstone of the New York Broadway experience. Today, it stands as an icon of an era, a home for the magic of live theatre without sacrificing the luxuries and amenities of a modern day venue.
Located in the heart of the most famous theatre district in the world, the Lyric Theatre is one of the finest historical entertainment landmarks in New York City. With marquee entrances on both 42nd and 43rd street, the 1,932 seat venue is the biggest theater on Broadway. The Lyric Theatre's generous presence and proximity to the central hub of Times Square places it in view of over 1.5 million visitors, commuters, NY residents and tourists that pass by daily. The Lyric Theatre offers an unrivaled state of the art experience to the 800,000 visitors that pass through its doors annually, presenting ticket holders with the perfect meeting of classic elegance and contemporary insight.
Operated by Maple Leaf Sports & Entertainment, Ricoh Coliseum is a 7,851 seat arena is located on Manitoba drive on the grounds of Exhibition Place, Toronto, Canada. After an extensive renovation in the early 2000's Ricoh Coliseum has served as the home arena of the Toronto Marlies ice hockey team (farm team of the Toronto Maple Leafs).
Ricoh has also hosted numerous exhibition events, conventions and concerts including the first "We Day" concert back in 2007. In 2003 as the Coliseum was officially launched as a professional ice hockey arena, Ricoh, a Japanese office supply company purchased the naming rights on a 10 year term. The relationship between Ricoh, the Coliseum and the MLSE has proven to be successful and the partnership continues to build momentum moving into the future.
SAN JOSE STATE SPARTAN STADIUM, SAN JOSE, CA
Home to NCAA Division 1 level San Jose State Spartans football team and men's and women's soccer teams, SJSU Spartan Stadium acts as focal point for entertainment and sporting events for the student body and within the greater San Jose and Silicon Valley community.
The 30, 456 seat SJSU Spartan Stadium is nestled in the heart of the city, features high-definition Daktronics jumbo screens and is built to accommodate a clear vantage point of the field from every seat. The multi-purpose facility is the site of the school's annual commencement ceremonies. Concerts, professional and collegiate soccer, religious convocations, band competitions and high school football games take place at Spartan Stadium. The 1999 Women's World Cup and the 1999 NCAA Women's College Cup attracted record-setting crowds
The strong performance of SJSU Spartans Sports teams and a feverishly loyal fan base draw an average of 30,000 fans who stream through the stadium gates for major sporting events making SJSU Spartan Stadium one of the most highly attended venues in the region.
Purdue University, Indiana
Located in the small city of West Lafayett, Purdue was established in 1869. The campus spans over 2,602 acres and is home to 18 varsity athletic teams.
According to U.S. News & World Report in 2016, Purdue is ranked #21 best public universities in the United States. Purdue is known for having a very multicultural student body and critically noted for its research/insights in medicine, technology, agriculture, and communities.
Boilermaker athletics at Purdue have a very impressive history and continue to progress. Football (NCAA) and Basketball have taken centre stage and the entire athletics department has made an imprint on collegiate level sports for decades.
The Stockton Ball Park, Stockton, CA
Stockton Ballpark is built in The Banner Island area which was home to the historic Stockton baseball team who played in the 1800s. As a gesture to Stockton Ballpark's historical significance, it was given a historical certificate and deemed a historical site on August 10, 2008 by the Stockton Cultural Heritage Board.
Stockton Ballpark contains 5,200 fixed seats, four luxury suites, two picnic areas, an elevated curb seating area, a Barco video and scoreboard, and state-of-the-art full stadium sound system
Bob Hope Theater, Stockton, CA
The Bob Hope Theater, formally known as the FOX California Theater is a Nationally Registered Historical Property located on Main Street in downtown Stockton. The classic venue boasts 2,042 completely refurbished red velvet seats, "state-of-the-art" sound, lights, and rigging systems, and an impressive 1,200 square foot reception area in the center lobby.
Following legendary comedian, Bob Hope's death, close friend and billionaire, Alex Spanos donated a significant amount of money to have the theater refurbished and handsomely detailed as a tribute to his late friend.
The following is a partial list of those
entities who have utilized our services.
CORPORATIONS
1859 Management Partners
Ford Motor Company
Piedmont Hospital
Adidas
General Mills
PNC Bank
Alternative Hotel Group
GraingerProgressive
Ameriquest Mortgage Company
Heineken
Reebok
Bank of America
Horizon Healthcare Services
Horizon Communications
Regions Bank
Best Buy
IBM
Schick
Best Western
Jeep
Sears
Boeing
JPMorgan Chase
Sprint
Carolinas Healthcare
Konica Minolta
Suzuki Motor
Champ Sports
MasterCard
Cox Communications
Wilton Partners
Chick-fil-A
Methodist Hospital
Target
CITGO
Mervyn's
Tosco
Corel Corporation
Miller Brewing
CompanyUS Army
Datatix
Motorola
US Bank
Dell
National Car Rental
US Cellular
Delta Airlines
Nationwide
Verizon
Detroit Medical Centre
NEC
World Poker Tour
DeWalt
New York Life
Yum! Brands
DIRECTVO2
DSW
Shoe Warehouse
Office Depot
EricssonPacific Life
Enterprise Rent-a-Car
PETCO Animal Supplies
FedEx
Pettifer Estates
ENTERTAINMENT PROPERTIES
American Ski Company
House of Blues
SFX Marketing
Booth Creek Ski Resorts
Kentucky Horse Park
Sno!Zone
Caesars World
London Motor Show
The Walt Disney Company
Eller Outdoor
Motown Universal Studios
ESPN
ZonePalace Sports & Entertainment
Vail Associates
Grand Casinos
Ringling Brothers
Barnum & Bailey
Winnercomm
Harrah's Entertainment
Sam Houston Race Park
Winter Park
COLLEGIATE PROPERTIES
Atlantic Coast Conference
Penn State University
University of North Carolina
Auburn University
Rose Bowl
University of Northern Iowa
Big 12 Conference
San Diego State University
University of Richmond
Big Ten Conference
San Jose State University
University of Texas
Colorado State University
Sun Bowl
University of Utah
Crucial.com Humanitarian Bowl
Syracuse University
University of Virginia
DePaul University
Texas Tech University
University of Washington
Gator Bowl
Towson University
Utah State Universit
Mount St. Mary's University
Tulsa University
Valparaiso University
Ohio State University
University of Colorado
Washington State University
Oklahoma State University
University of Georgia
West Virginia University
Old Dominion University
University of Miami
Western Athletic Conference
Oregon State University
University of Nebraska
Wright State University
Pacific Life Holiday Bowl
University of Nevada-LV
Xavier University
SPORTS PROPERTIES
Anaheim Ducks
Dynamo
NHL
Anschutz Entertainment Group
ECHL
Oakland Athletics
Arena Ventures
Edmonton OilersOttawa Senators
Arizona Diamondbacks
Everton FCPBR
Arsenal Football Club
Florida Sports Foundation
PGA Tour
Atlanta Falcons
Front Range Amateur Hockey Assoc.Phoenix Coyotes
Bandimere Speedway
Golden State Warriors
Pittsburgh Penguins
Blackburn Rovers FC
Houston Rockets
Portland Trailblazers
Bradley Center
Indianapolis Colts
San Diego Padres
Breeders' Cup Championships
Juventus
Scottish FA Cup
Buffalo Bills
Kroenke Sports Enterprises
Seattle Seahawks
Calgary Flames
Lille Football Club (LOSC)
Solheim Cup
Calgary Olympic Dev. Assoc.
LPGASporting News Radio
CART
Madison Square Garden
USA Hockey
Cleveland Indians
Manchester City
FCUSA Swimming
Colfax Marathon Partnership
Memphis Athletic Campus
USA Football
Colorado Rockies
Miami FusionUSGA
Columbus Crew
New Jersey Nets
Vancouver Canucks
Dallas Burn
New Orleans Hornets
World Sailing
Diamond Sports Management
NFL
Yellow Jersey Pro Cycling
MUNICIPAL PROPERTIES
Adams 12 School District
City of Jacksonville
Dallas Convention Center
Charleston Civic Center
City of Glendale
Denver Public Schools
City of Anaheim
City of Virginia Beach
City of Indian Wells
Clovis Unified School District
CULTURAL PROPERTIES
Arvada Center for the Arts
Estes Park Performing Arts Center
Denver Art Museum
National D-Day Museum
Ensemble Theater
Wolf Trap
SHOPPING CENTER PROPERTIES
Corporate Property InvestorsThe Westfield Group
Mall of AmericaUrban Retail Properties
Rouse CompanyWestcor
Taubman
NON-PROFITS
Governor's Council on Physical Fitness
National Multiple Sclerosis Society
World Police & Fire Games